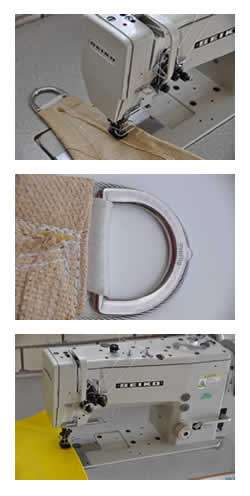 A great shade sail starts with high quality materials. All our sails include the following top quality components:
Top quality material with 10 year Rainbow Shade Warranty
Heavy duty stainless steel rings
PTFE Thread with 10 yr warranty.
3.2mm stainless steel wire on all standard sails.
When it comes to assembling your  sail we use state of the art design and manufacturing facility. All our sail include the following design features:
Double stitched Hems and seams (for extra durability and strength.)
Triple layered reinforced fabric corners (for superior tensioning and wrinkle free finish)
50mm heat sealed hems (to prevent material from fraying)
50mm seat belt webbing on corners. ( to secure your sail in place)
As we do all our manufacturing work in house we can offer superior quality control and fast service over the entire Gold Coast.